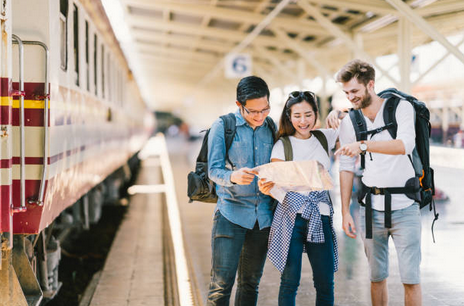 Every year, many people travel to Istanbul and there are so many places and travel sites in Istanbul that you will see or that you can visit. These places are a focal; point for many tourists and avails tremendous experiences. This list will just mention a few of the things to see in Istanbul as there are multiple sites and places that visitors treasures and visit.

The very first place or thing to see is Hagia Sofia. Hagia Sofia is located in Sultanahmet. Basically, this is a former church of Ayasofya or rather Hagia Sofia. The world has always embraced and treasured this traditional or historical architectural work. In fact, it has managed to maneuver its way to its acceptance as the 8th wonder of the planet. Therefore, you can never afford to miss seeing this Seven Churches of Revelation Tour in Turkey.

The second thing top see when in Istanbul is the blue mosque. The blue mosque is also located in the Sultanahmet, Historical peninsula. The Blue Mosque was the craftsmanship of Sultan Ahmet who built it in the 17th century. It has blue interior tiles which later became the iconic identity of the Mosque. This Mosque has 6 minarets and it's the only one of its kind in the world.

Another fundamental thing that you need to see or visit in Istanbul is the Istanbul Archeological Museum. There are multiple, awe-inspiring and timeless collection in the Museum. Every items on the museum has a story to tell and seeing them will enlighten and enhance your trip more.

The other fundamental thing that you need to see when in Istanbul is the Maiden's Tower. The Maiden's Tower is located in Uskudar. Of all the famous monuments and landmarks of Istanbul, Maiden's Tower tops the list. It avails a tremendous watch at night and it would be a fundamental place to watch the sunset.

The other fundamental place to visit and see in Istanbul is the Topkapi Palace. This site is in the Sultanahmet. Generally, this was the home or the residence of the Ottoman Sultans. They resided in this place for 4+ centuries. In other words, Topkapi Palace was inhabited by the Ottoman Sultans from 15th to 19th centuries.

Finally, you should consider visiting the Grand Bazaar and seeing the adventure of the merchants and other tourists. Basically, the Bazaar avails a tremendous experience that every tourist will always treasure. There are more than four thousand merchants selling their goods. It is a place to witness what the people of Istanbul trade.
Learn more about travel guide here: https://www.britannica.com/topic/guidebook.